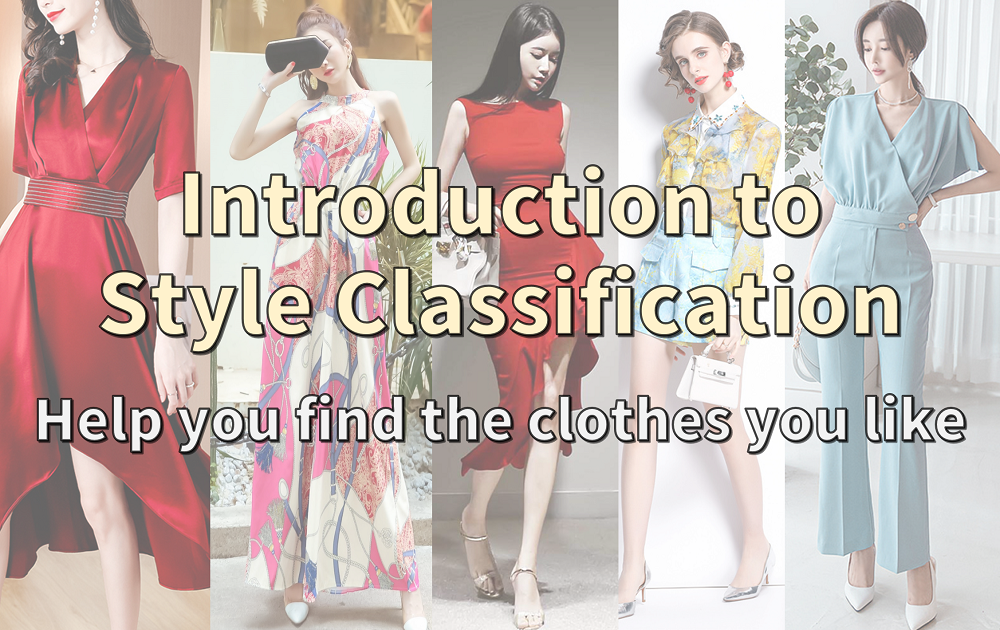 In order to allow you to choose your favorite clothes among many styles, we classify all clothes into nine styles: Korean, European and American styles, light luxury styles, counter styles, ladies styles, sexy styles, ladies styles, casual styles and Under the classics.

The following is a brief introduction to the nine styles, click on the blue category, you can go directly to the page of that style to select it🧡
The latest style of Korea Connect is mainly elegant, light luxury and small sexy style, and emphasizes the slim tailoring of the waist. It is the company's most popular Korean style with 10,000 sales!
The target audience is focused on the perfect women who like printing, embroidery, lace and gorgeous styles, and the noble texture that light mature women can also accept, they can firmly catch everyone's attention on all major occasions!
The light luxury models with both feminine and light luxury styles are mainly in bright colors. Whether they are dresses, suits or tops, they are widely welcomed by customers of all ages!
With the highest quality design and tailoring, the customer group is locked in the fashionable women who require perfection, characteristics and unique style. The special counter models have an unprecedented texture that the wholesalers on the market have never seen before, grabbing the hearts of customers!
The most complete source on the market, a large number of printed, primary colors, embroidered or beaded tops, mainly shirts, to create a penetrating, affordable lady fashion!
With complete sizes, original designs, and affordable textures, sexy models have always been the company's highest-selling merchandise item. Whether you are a beginner in wholesale or a senior veteran, you will love it!
The hot-selling style that has been most in line with the public acceptance, and the long-lasting celebrity style, with stable quality and various sizes, suitable for consumption of various body types, sports suits are the best-selling style.
With simple and elegant Korean tailoring, exclusive designs and real-wear items, cleverly grasping all popular elements, the target customer group is locked in the casual models of college students and social freshmen!
The series based on the following single products are widely favored by major consumers, and the models that are not found on the market, the highest quality and price with the highest CP value!
contact us
Welcome to join the LINE community: Line's wholesale group
For more LINE@ exclusive styles, please follow our official LINE@, you can join the review group after private message:Official LINE@